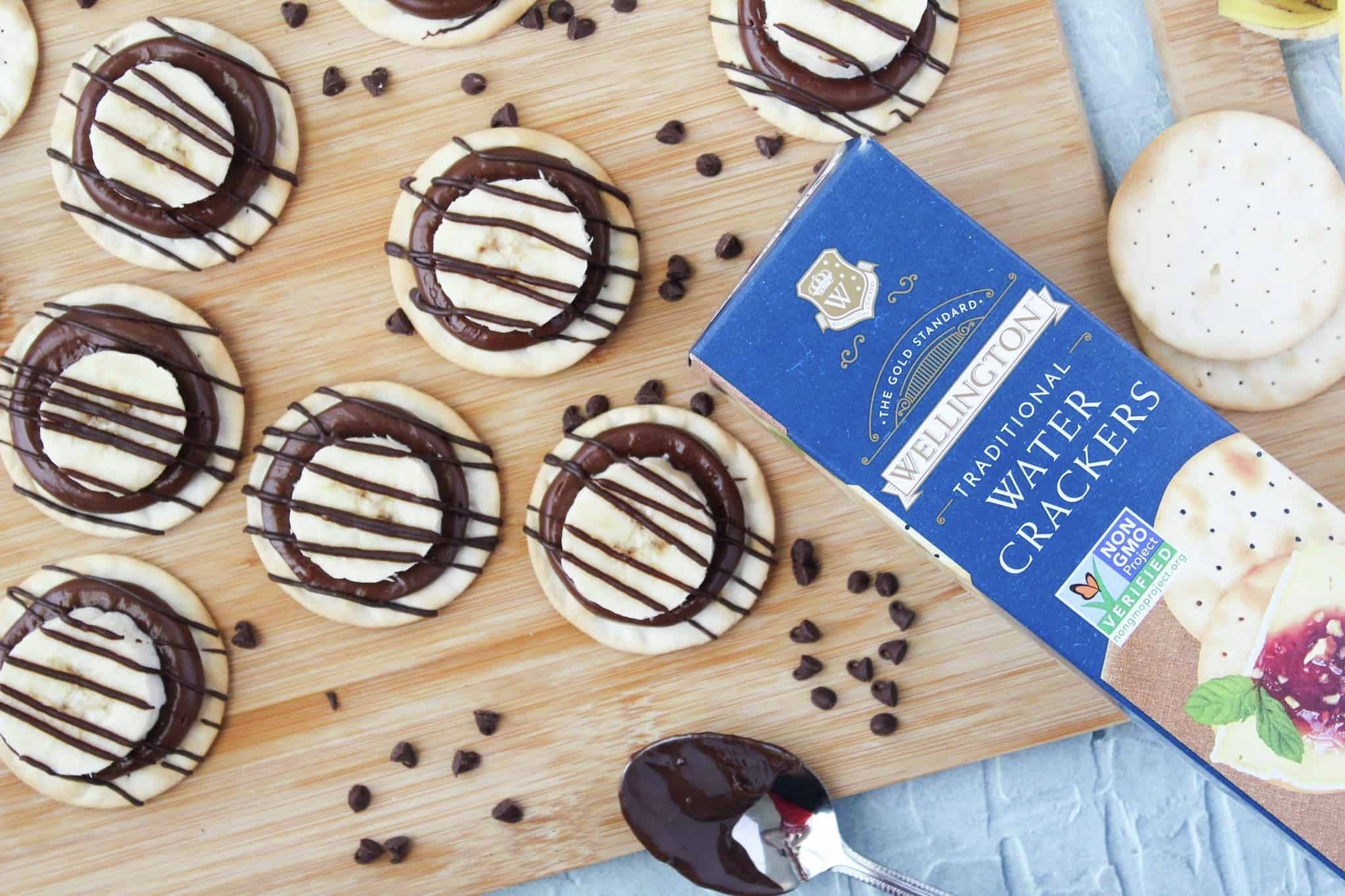 Chocolate Peanut Butter Banana Crackers
Takes , serves 10.
Ingredients
16 Wellington Traditional Crackers
8 teaspoons Peanut Butter
8 teaspoons Hazelnut Spread
1 Banana
1/2 cup Chocolate Chips
Instructions
Top each Wellington Cracker with 1/2 teaspoon of peanut butter.
Place half a teaspoon of hazelnut spread on top of the peanut butter.
Top each cracker with a banana slice.
In a microwave-safe mug microwave chocolate chips for 15 seconds at a time, stirring in between, until fully melted. Drizzle chocolate over the crackers.
Enjoy!