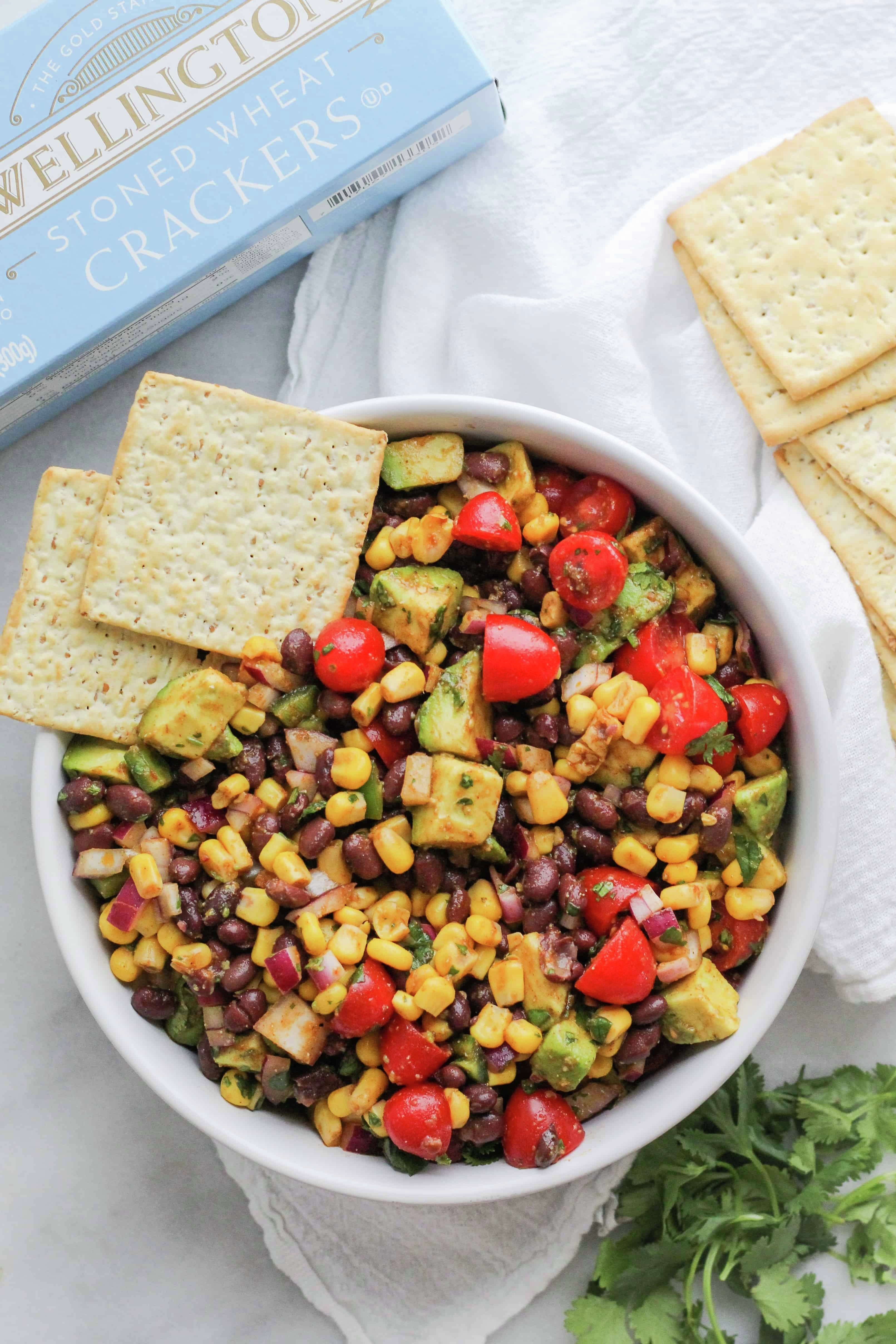 Chili Lime Avocado Black Bean Dip
Takes , serves 6.
Ingredients
1 package of Wellington's Stone Wheat Crackers
1 cup fresh sweet corn, sliced off of the cob or canned, rinsed and drained
1 can of black beans, drained and rinsed
1 medium red onion, finely diced
1 extra-large avocado, diced into chunks
1 pint of cherry tomatoes, sliced in half
1 de-seeded jalapeno, diced
¼ cup cilantro, finely diced
1 large lime, juiced
2 tbsp olive oil
1 tsp chili powder
1 tsp cumin
½ tsp salt
¼ tsp cracked pepper
Instructions
Slice and dice vegetables. Rinse and drain can of black beans. Set aside.
In a large mixing bowl, add your corn and black beans. Mix these together. On top, add all of the other vegetables.
In a mason jar, add the olive oil, lime juice and spices. Shake together until combined. Pour on top of the bowl filled with the dip.
Mix the avocado black bean dip well. Let marinate in the fridge for 20 minutes.
Serve with Wellington Stone Wheat Crackers! Enjoy.