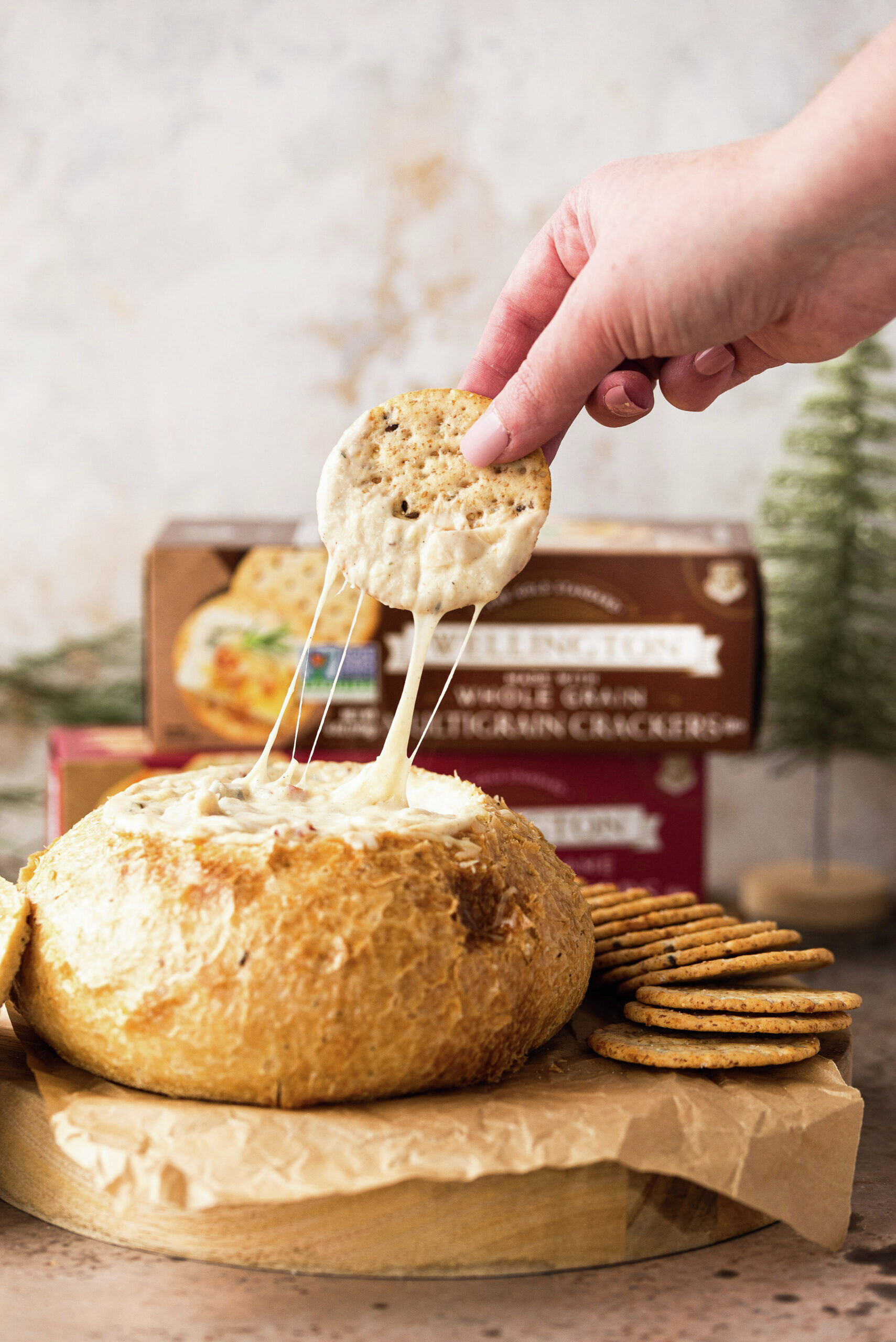 Cheesy Bacon Jam Bread Bowl
Takes , serves 6.
Ingredients
1 Sourdough Bread Bowl
8 oz Cream Cheese, cubed
1/2 C Sour Cream
1/2 C Shredded Gruyere Cheese
1/2 C Grated Asiago Cheese
1/3 C Caramelized Onions
Salt and Pepper to taste
1 tsp Garlic Powder
1 tsp Onion Powder
1/4 C Terrapin Ridge Farms Hot Pepper Bacon Jam
Wellington Crackers for Dipping
Instructions
In a medium saucepan combine the cream cheese, sour cream, gruyere, and asiago. Stir until all the cheeses are melted and well combined.
Stir in the caramelized onions, garlic powder, onion powder, and salt and pepper. Pour the hot cheese dip into the bread bowl. Then dollop the bacon jam all around and swirl it throughout the dip. Serve warm with Wellington Crackers and extra Terrapin Ridge Farms Bacon Jam on the side.
By: Buuck Farms Bakery