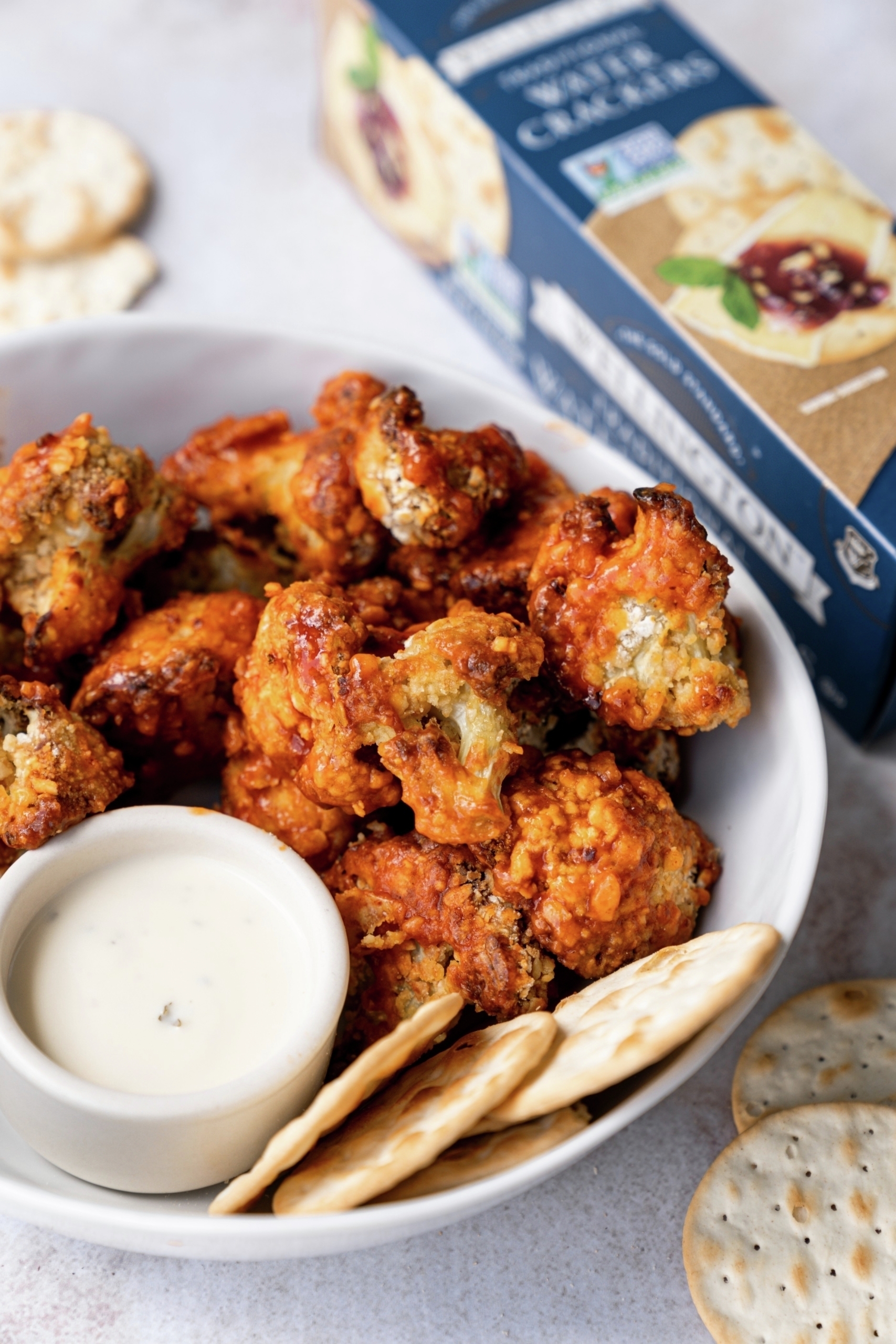 Cauliflower Buffalo Bites
Takes , serves 2.
Ingredients
1 head of cauliflower
1 cup milk
1 cup flour
1 tbsp olive oil
1 tsp garlic powder
pepper, to taste
⅔ cup Traditional Wellington Crackers, crushed
⅔ cup buffalo sauce (see note below)
Instructions
Preheat the oven to 450°F.
Cut cauliflower into bite-sized pieces and discard the core.
Combine milk, flour, oil, garlic powder, and pepper in a large bowl. Place batter and cauliflower in a large zippered bag and gently toss until cauliflower is coated.
Pour cauliflower into a large strainer, letting any excess batter drip off. You want just a light coating of batter.
Add Wellington Crackers to a zippered bag and smash with a rolling pin until crushed. Gently roll the cauliflower in the crushed Traditional Wellington Crackers mixture.
Place on a foil-lined pan and bake for 15 minutes. Remove from the oven and gently toss with buffalo sauce. You want the cauliflower coated but not soaked.
Place cauliflower back on the pan and bake for an additional 5-10 minutes or until the cauliflower is tender-crisp.
Serve with ranch or blue cheese dressing & enjoy!