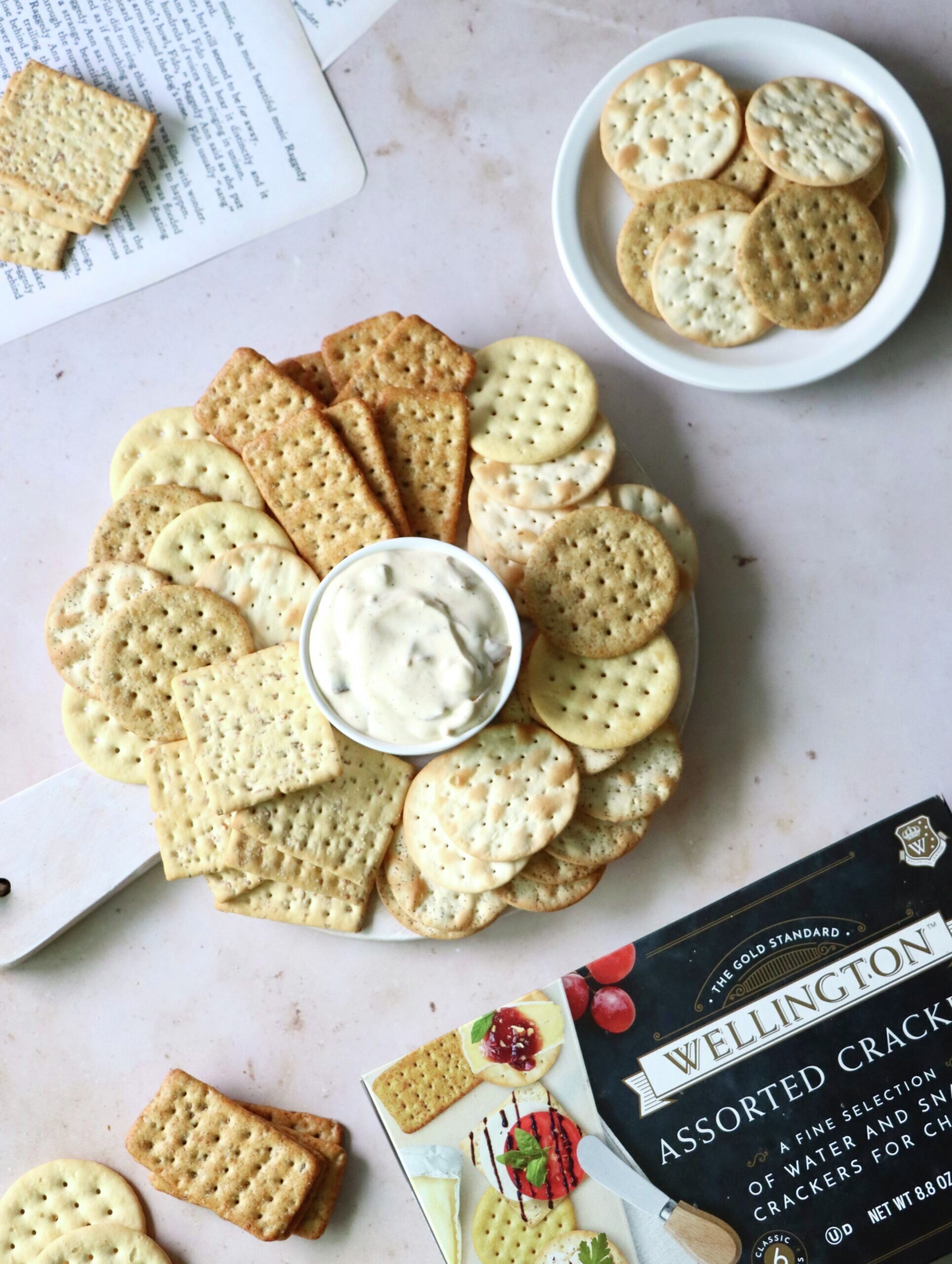 Caramelized Onion Dip
Takes , serves 2.
Ingredients
3 tbsp unsalted butter
1 large sweet onion, diced
2 tbsp Worcestershire sauce
1 cup sour cream
1/2 cup mayonnaise
1/2 tsp salt
1/2 tsp ground black pepper
1/8 tsp cayenne pepper powder
Wellington Assorted Crackers
Instructions
In a large cast-iron skillet, melt butter over medium-low heat. Add onions and cook, stirring often, for about 25 minutes, or until onions are caramelized and golden brown
Add Worcestershire sauce, making sure to scrape the bottom of the pan to release any brown bits. Let cool for about 10-15 minutes.
Meanwhile, in a large mixing bowl, combine sour cream, mayonnaise, salt, pepper, and cayenne. Stir to combine. Stir in cooled onions until incorporated.
Serve onion dip at room temperature with Wellington Assorted Crackers, or refrigerate for 2 hours and serve completely cool.