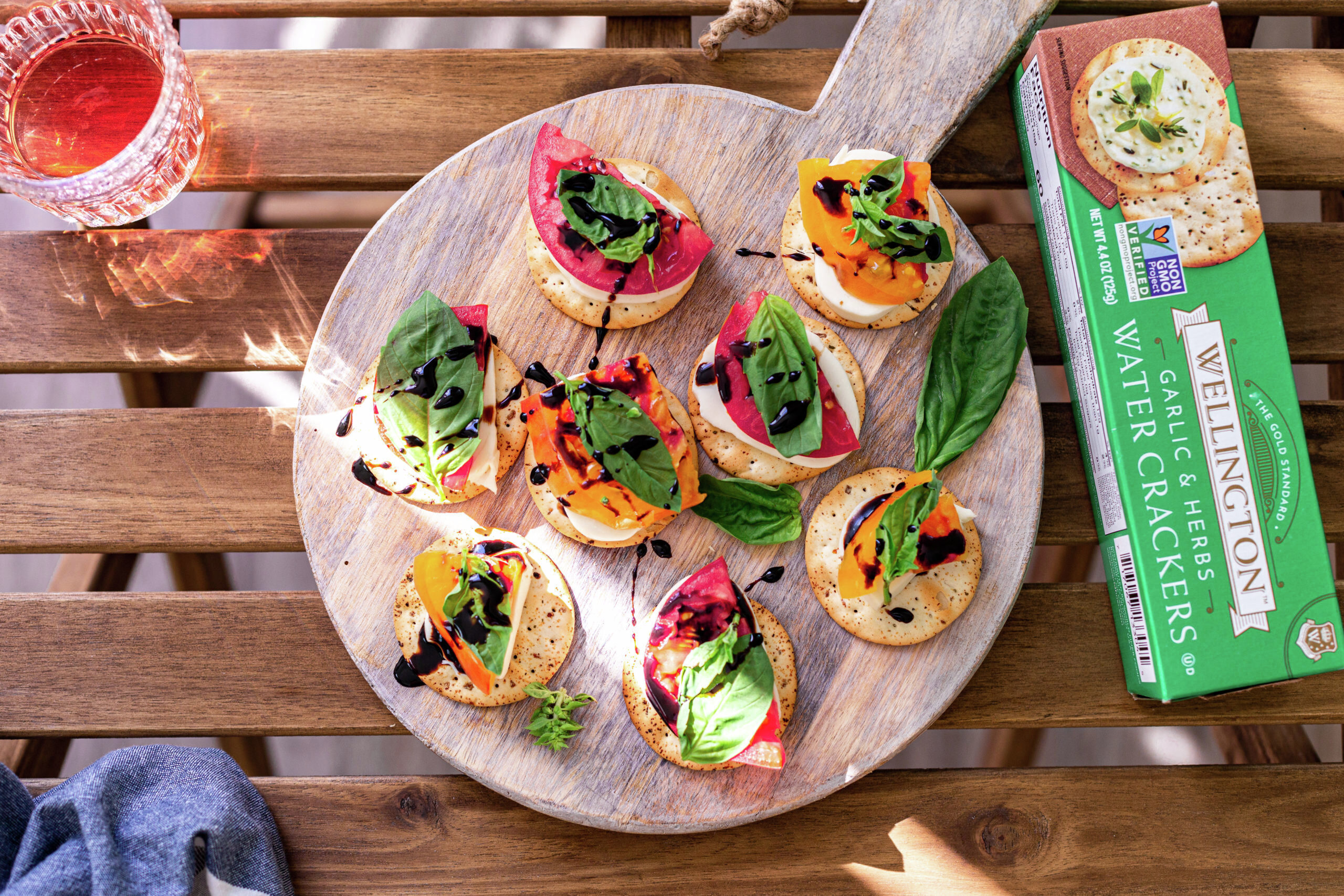 Caprese Cracker Stacks with Balsamic Glaze
Takes , serves 8.
Ingredients
Balsamic Glaze to drizzle
3-4 Roma tomatoes, sliced
1 ball fresh mozzarella cheese, sliced
Fresh basil leaves
Salt and pepper
Wellington Garlic & Herb Crackers
Instructions
Assemble cracker stacks. Start by topping each cracker with a slice of mozzarella, followed by a slice of tomato, a basil leaf, and salt and pepper.
Right before serving, drizzle each cracker stack with balsamic glaze. Serve immediately. Enjoy!