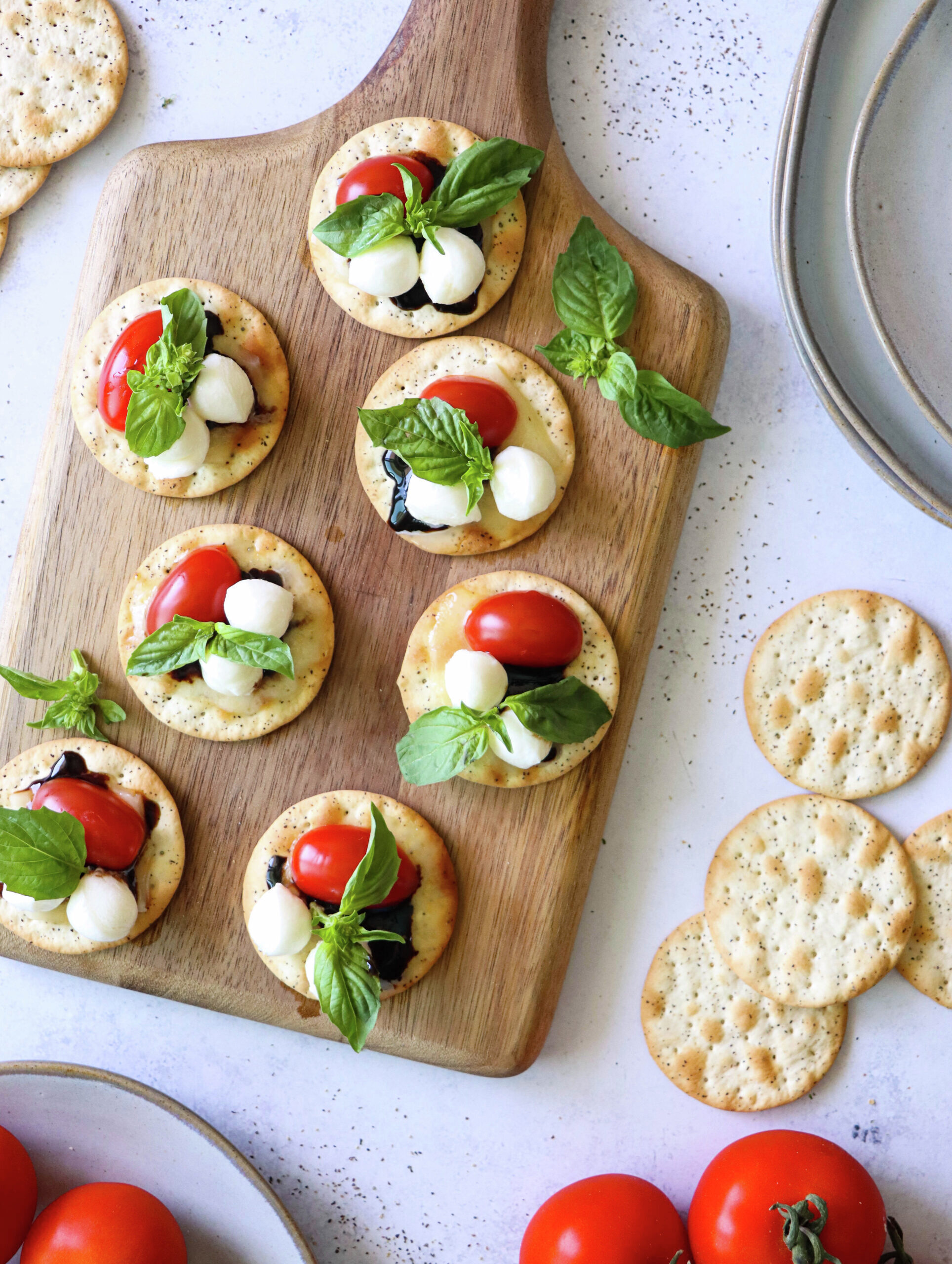 Caprese Bites
Takes , serves 1.
Ingredients
6 Wellington Cracked Pepper Crackers
3 Plum tomatoes, halved
Mozzarella cheese slices, cut into square quarters
Balsamic glaze
Fresh basil
12 mozzarella cheese pearls
Instructions
Preheat oven to 350 degrees.
Arrange the crackers onto a baking pan and top each cracker with a quarter slice of mozzarella cheese.
Place into oven for 1-3 minutes or until edges of cheese melt over crackers.
Remove from oven and top each cracker with a dime-sized dollop of balsamic glaze.
Arrange half of a plum tomato, two mozzarella pearls and some fresh basil on each cracker.
Serve immediately.