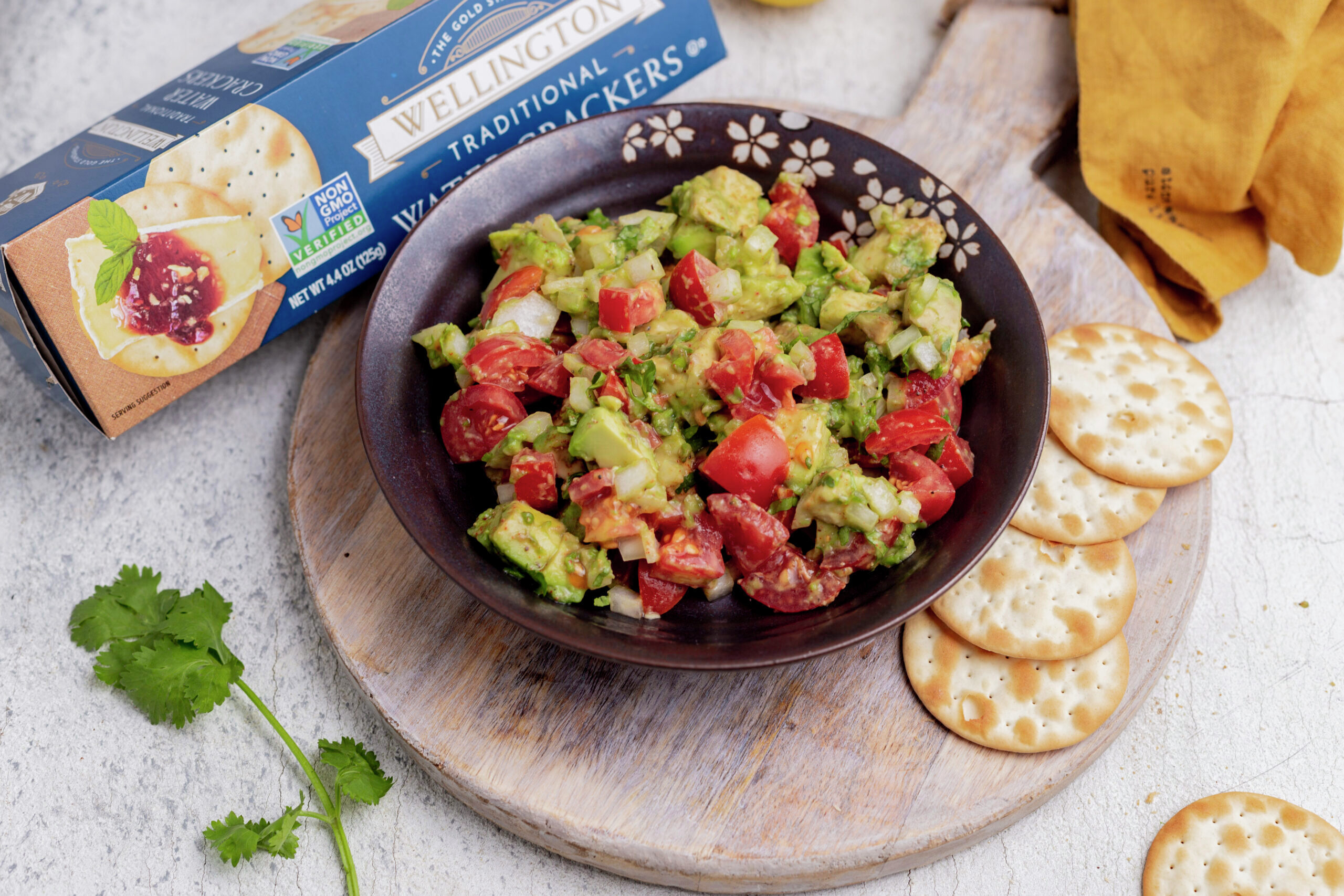 California Avocado Dip
Takes , serves 6.
Ingredients
3 Avocados
2 Roma tomatoes about ½ cup
2 Tbsp onion
1 can jalapeno small, add to taste
salt to taste
2 tsp lemon juice
1 tsp cilantro
1 box Wellington Traditional Watercrackers
Instructions
Start by peeling the skin and removing the pit of the avocado. You can use a potato masher to make your avocados chunky.
Dice the roma tomato, and onion into small chunks. Place the onion in water to take some of the bite out. Add them to the diced avocado. Add the jalepeno to taste. Mix together.
Add the lemon juice, cilantro, and salt to taste. You can add more of the ingredients to your taste and liking.
Serve with Wellington Crackers and enjoy!
Credit: Alyssa Rivers