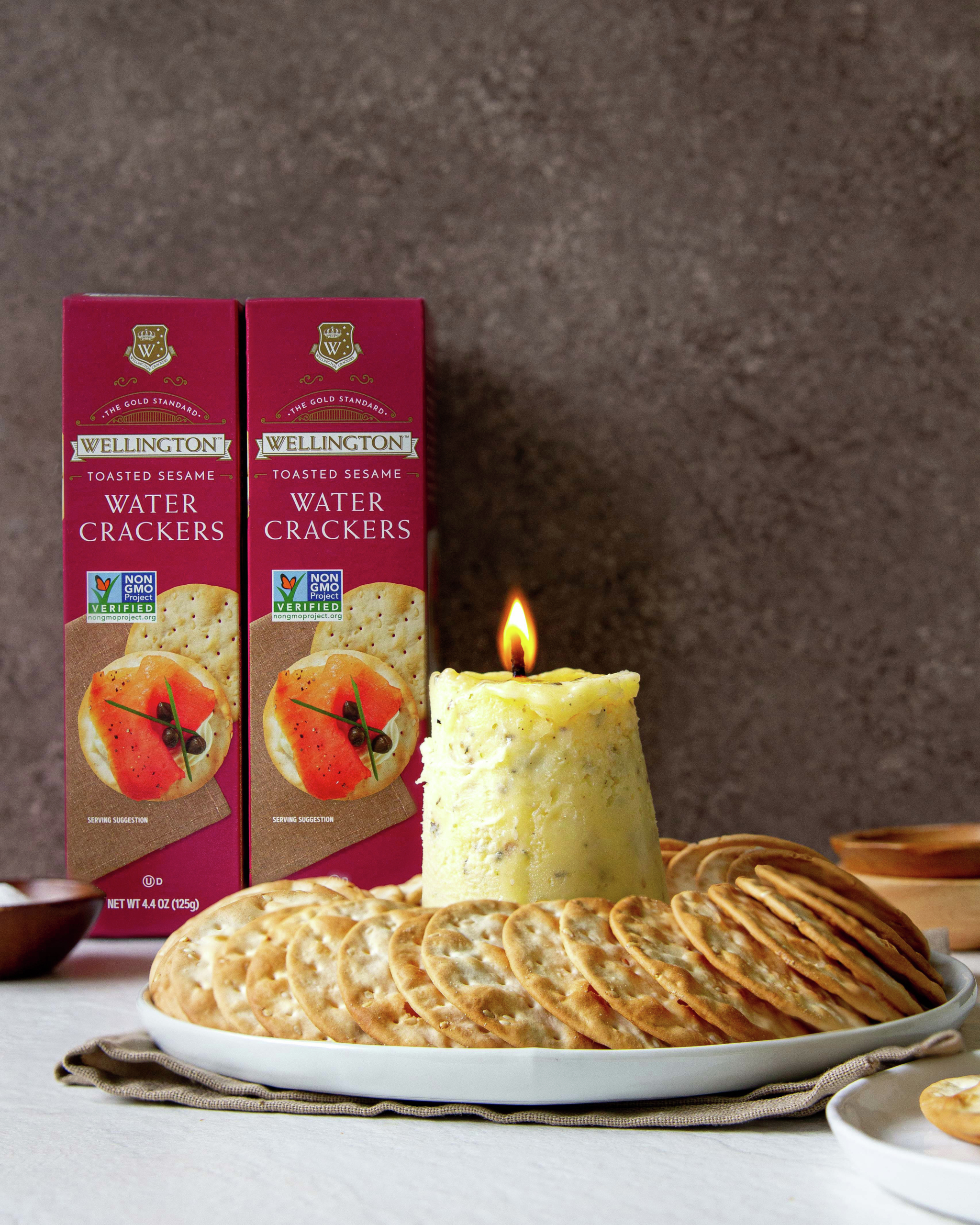 Butter Candle
Takes , serves 4.
Ingredients
2 sticks Unsalted Butter
1/2 tsp Salt
1 tsp Garlic Powder
1/2 tsp Dried Herbs (Italian Seasoning)
1 sleeve Wellington™ Toasted Sesame Water Crackers
Instructions
Melt the butter in a small sauce pan on medium heat then add the salt, garlic powder and dried herbs. Stir to bloom the spices in the melted butter for a couple of minutes.
Transfer the butter mixture into a heat safe jug then freeze for 10 minutes or until solidified but spreadable.
Poke a small hole in the bottom of the paper cup then thread a food safe hemp candle wick through the cup hole.
Give the solidified butter a good stir with a spoon then fill the cup with the butter mixture, making sure the wick remains in the center of the cup.
Refrigerate or freeze until the butter is firm.
Peel away the paper cup then flip the butter candle onto the center of a plate. Trim with wick if needed.
Add Wellington™ Toasted Sesame Water Crackers around the butter candle then light the candle and watch it slowly melt the butter. Dip the water crackers into the melted butter and enjoy.