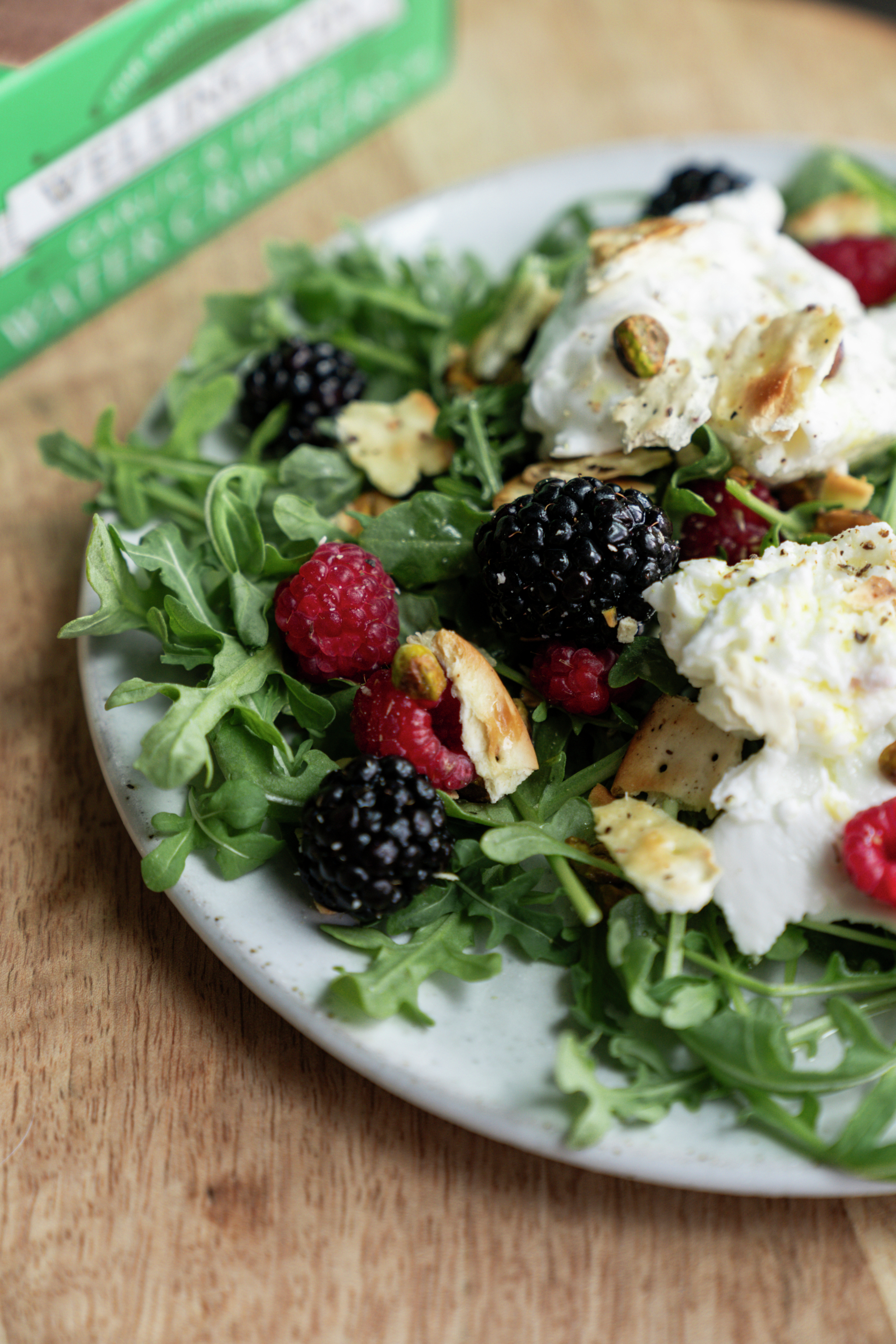 Burrata Salad with Berries
Takes , serves 2.
Ingredients
For the Salad:
5 oz arugula
8 oz burrata
2 cups mixed berries such as blackberries, strawberries or blueberries
1/4 cup roughly chopped pistachios
¼ cup Wellington Garlic & Herbs Crackers, crushed
Balsamic Vinaigrette:
2 tablespoons stone-ground mustard
2 tablespoons honey
2 tablespoons white wine vinegar
2 tablespoons white balsamic vinegar
1/2 cup extra virgin olive oil
1/2 small shallot, minced, about 2 tablespoons
1/2 teaspoon sea salt
1/4 teaspoon freshly ground black pepper
Instructions
In a small bowl whisk together all of the ingredients for the vinaigrette.
In a large bowl, toss the arugula with the berries and half of the dressing. Transfer the salad to a large platter or large shallow bowl.
Hold the burrata over the salad and break it into pieces, scattering them as you go.
Sprinkle with pistachios, Wellington Garlic & Herbs Crackers, and drizzle with extra dressing.