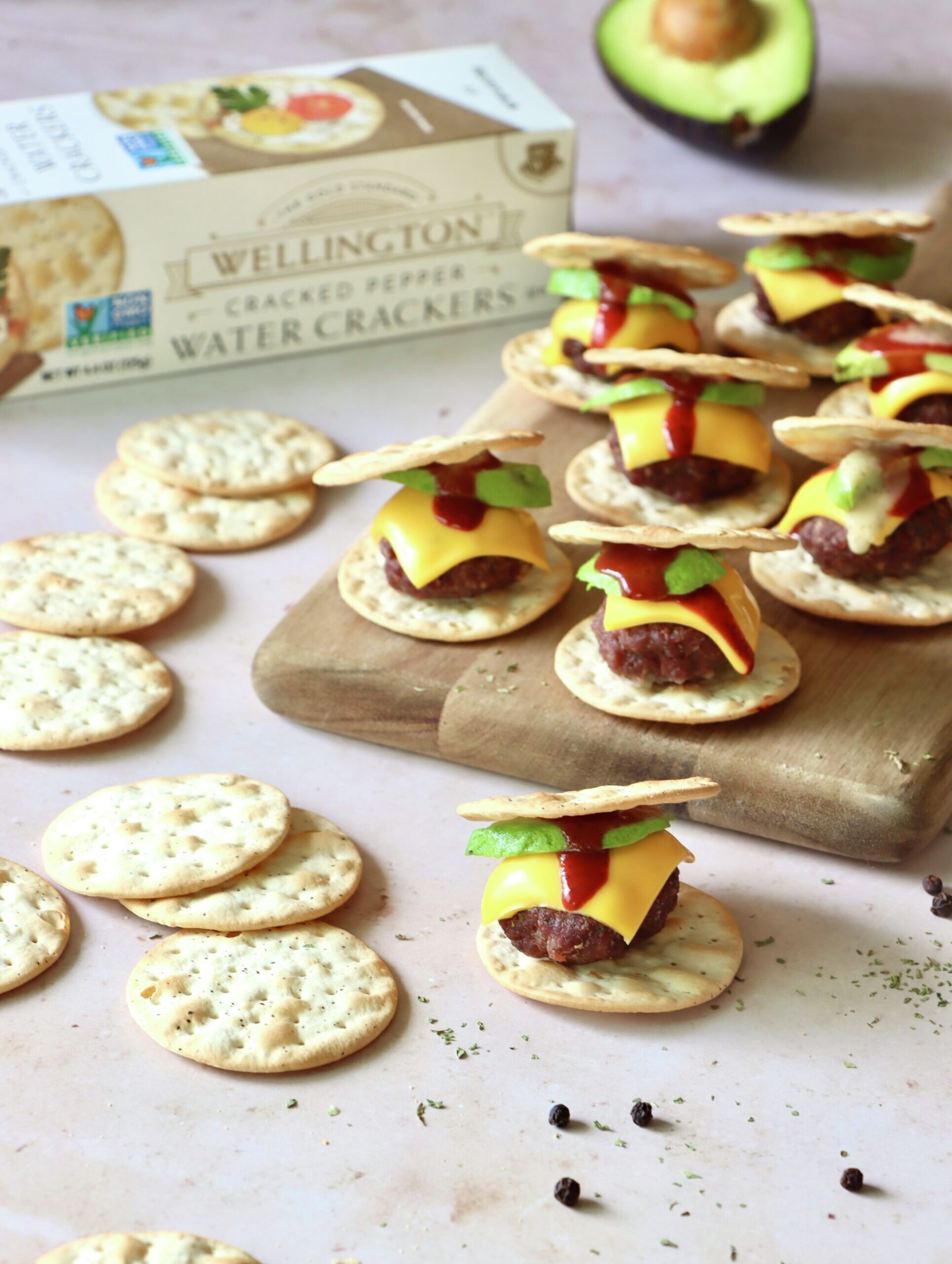 Burger Crackers
Takes , serves 4.
Ingredients
1/2 lb. lean ground beef
1 tbsp. dijon mustard
4 slices of American cheese
32 round buttery crackers
1/4 small avocado, cut into 8 thin slices, halved
3 Tbsp. ketchup
3 Tbsp. chipotle aioli
Wellington Cracked Pepper Water Crackers
Instructions
Heat broiler.
Mix meat and mustard just until blended; shape into 16 (1-1/2-inch) patties. Place on rack of broiling pan sprayed with cooking spray.
Broil, 6 inches from heat, 6 to 8 min. or until done (160ºF), turning after 4 min. Top with cheese; broil 1 min. or until melted.
Place cheeseburgers on 16 Wellington Crackers crackers; top with avocados, ketchup, aioli and remaining crackers to make 16 sandwiches.