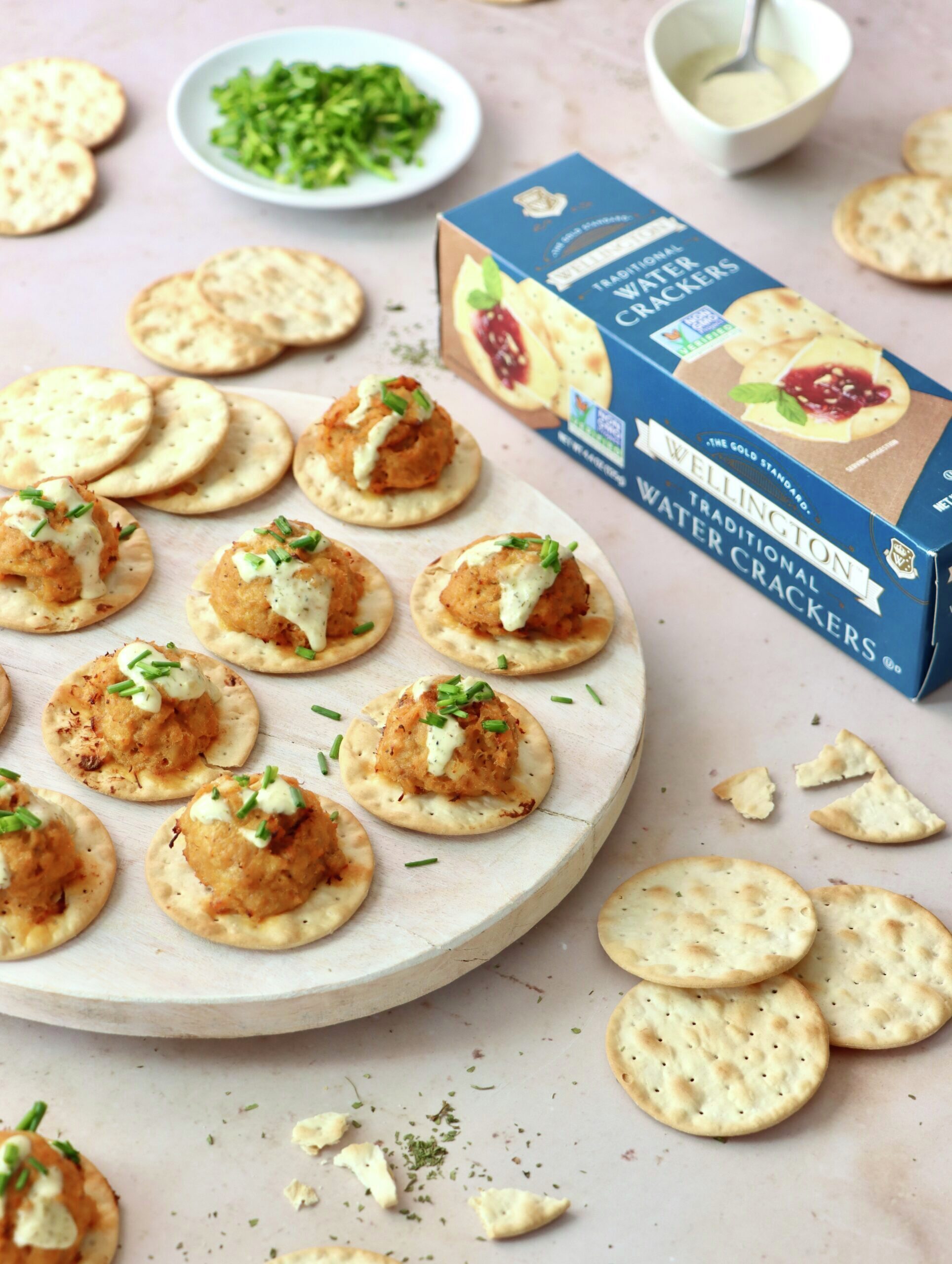 Buffalo Chicken Crackers
Takes , serves 4.
Ingredients
2 tbsp butter melted
1/4 cup hot sauce
2 cups cooked shredded chicken
4 slices provolone cheese cut into 24 smaller pieces (to fit on top of cracker)
Ranch for drizzling
Green onions for garnish
Wellington Traditional Water Crackers
Instructions
Mix together the melted butter and hot sauce until combined.
Add to shredded chicken and toss to coat.
Place Wellington Crackers on a lined baking sheet and top with one slice of provolone cheese.
Top with buffalo chicken.
Broil on high for 2-3 minutes until the cheese is melted.
Drizzle with ranch dressing and top with green onions for garnish.
Serve immediately.