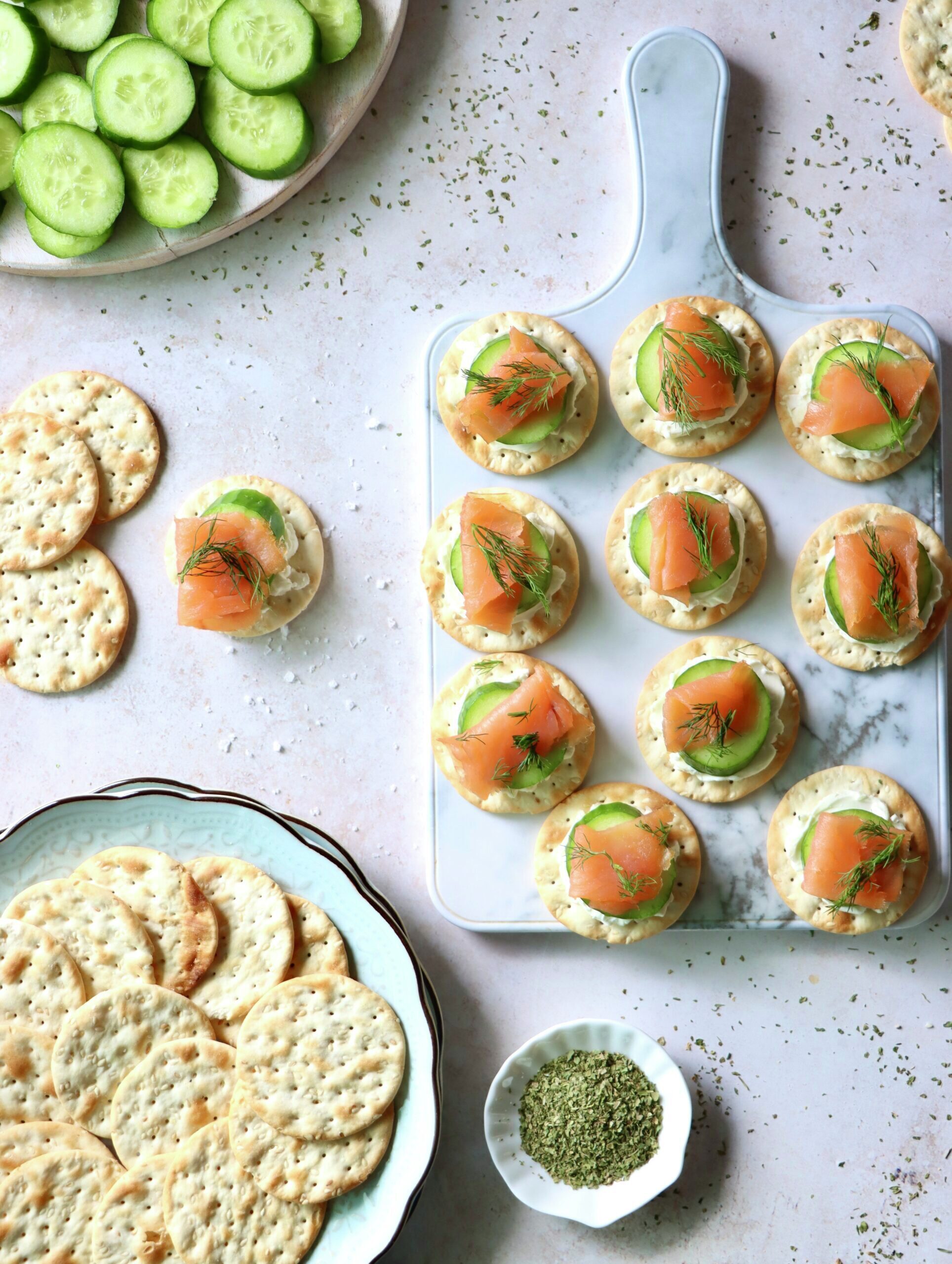 Brunch BItes
Takes , serves 2.
Ingredients
For the caramel:
1/2 cup granulated sugar
2 tbsp water
1/4 cup heavy cream
1 tbsp unsalted butter
Pinch of salt
For the Turtle Cracker:
24 Wellington Traditional Crackers
8 oz melting chocolate (milk, dark, or white)
12 pecan halves
Instructions
Spread each Wellington Toasted Sesame Cracker with the whipped cream cheese, a thin slice of smoked salmon, and a thin slice of cucumber.
Top each with a sprinkle of fresh chopped dill.