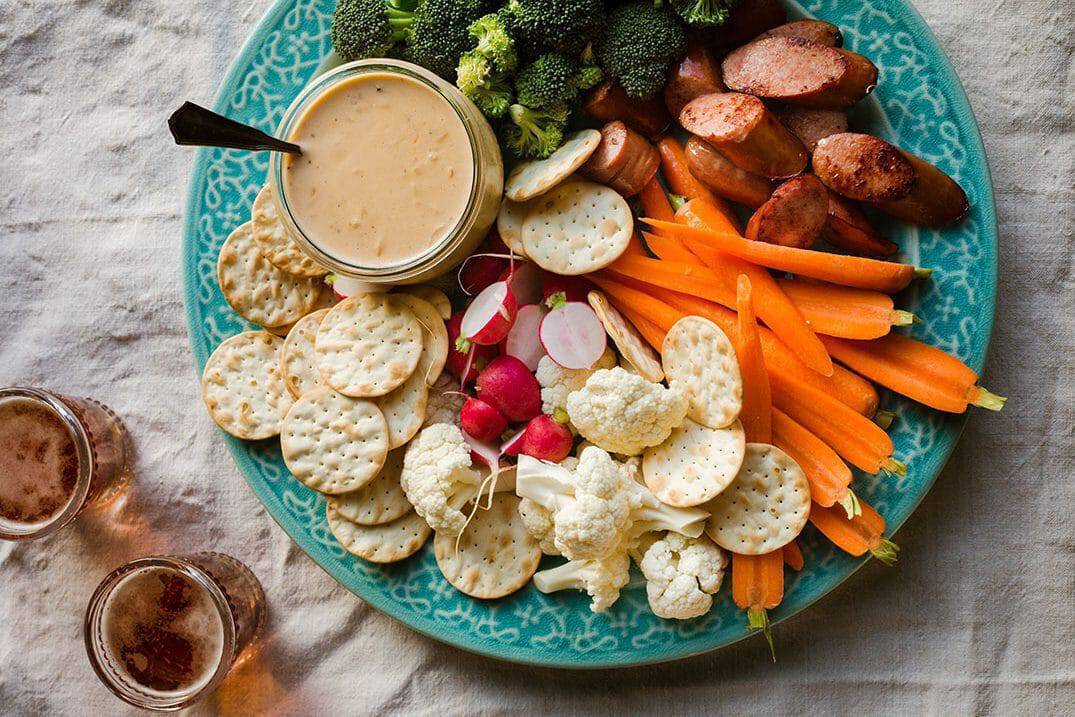 Beer Cheese Dip
Takes , serves 2.
Ingredients
2 Tbsp. butter
1/4 cup onion, finely diced
1 garlic clove, finely chopped
1/4 tsp. kosher salt
1/4 tsp black pepper
2 Tbsp. flour
1/2 cup whole milk
3/4 cup amber ale
3 cups sharp cheddar
Instructions
Melt butter over medium heat in a medium-sized sauce pan
Caramelize onions in the butter, 3-4 minutes. Add garlic, salt, and pepper.
Whisk in flour to make a roux. Cook 2 minutes and add milk.
Whisk until smooth, add beer, and whisk again until smooth. Turn off the heat and add cheese.
Stir until melted. Serve warm with Wellington Crackers, bread, sausages, and veggies.