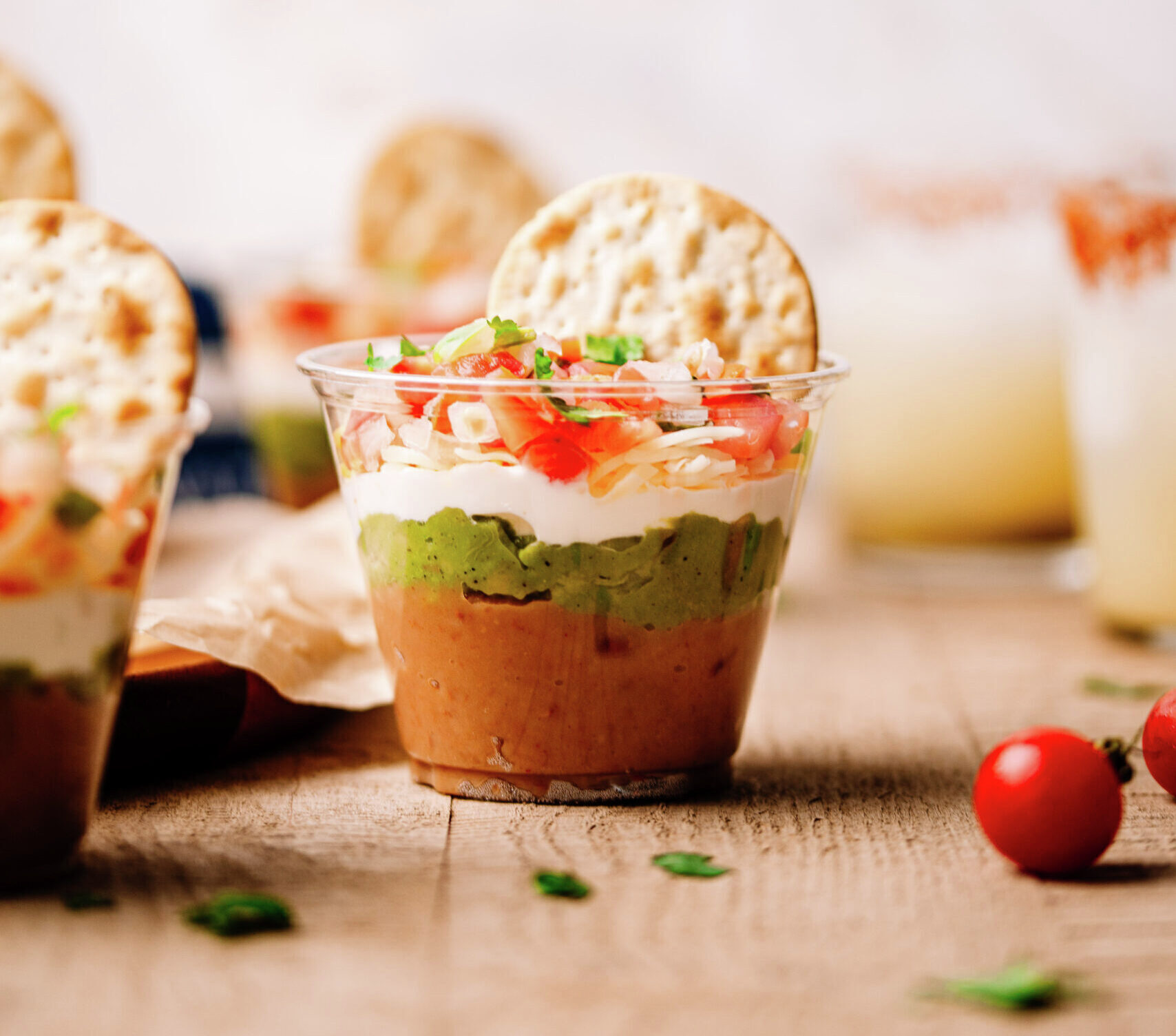 Bean Dip Appetizers
Takes , serves 6.
Ingredients
15 oz Can Refried Beans
4 oz (half block) Cream Cheese
1 tbsp Taco Seasoning
12 oz Guacamole (or smashed avocado)
½ cup Sour Cream
1 cup Shredded Mexican Cheese Blend
½ cup Pico de Gallo
Cilantro for Garnish *optional
1-2 Boxes Wellington Traditional Water Crackers
Instructions
In a medium glass bowl combine the refried beans, cream cheese, and taco seasoning. Microwave in 3o second intervals until heated through.
Portion the beans into the bottom of 6 appetizer cups.
Layer on the guacamole, sour cream, shredded cheese, pico de gallo, and cilantro.
Serve warm or at room temperature with Wellington Traditional Water Crackers.
By: @Buuckfarmsbakery