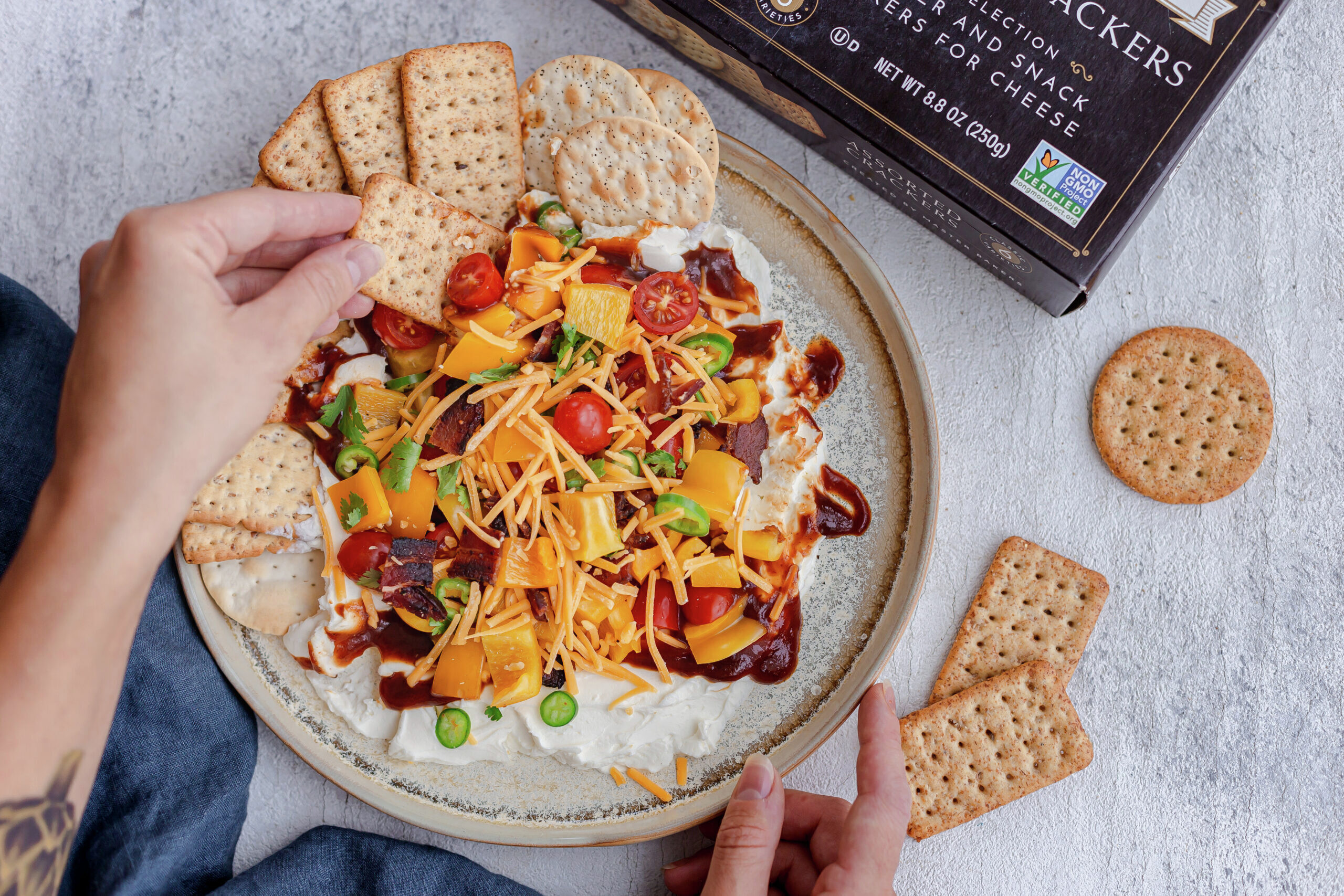 BBQ Bacon Dipping Spread
Takes , serves 15.
Ingredients
2 pkg. (8 oz. each) Cream Cheese, softened
1/2 cup Barbecue Sauce
2.8 oz. Bacon Pieces
1 small tomato, chopped
1/2 cup chopped green peppers
2 green onions, sliced
1-1/2 cups Shredded Cheddar Cheese
Wellington Assorted Crackers
Instructions
Spread cream cheese onto large platter or bottom of 12-inch pizza pan; drizzle with barbecue sauce.
Top with bacon, vegetables and cheddar.
Serve with crackers.