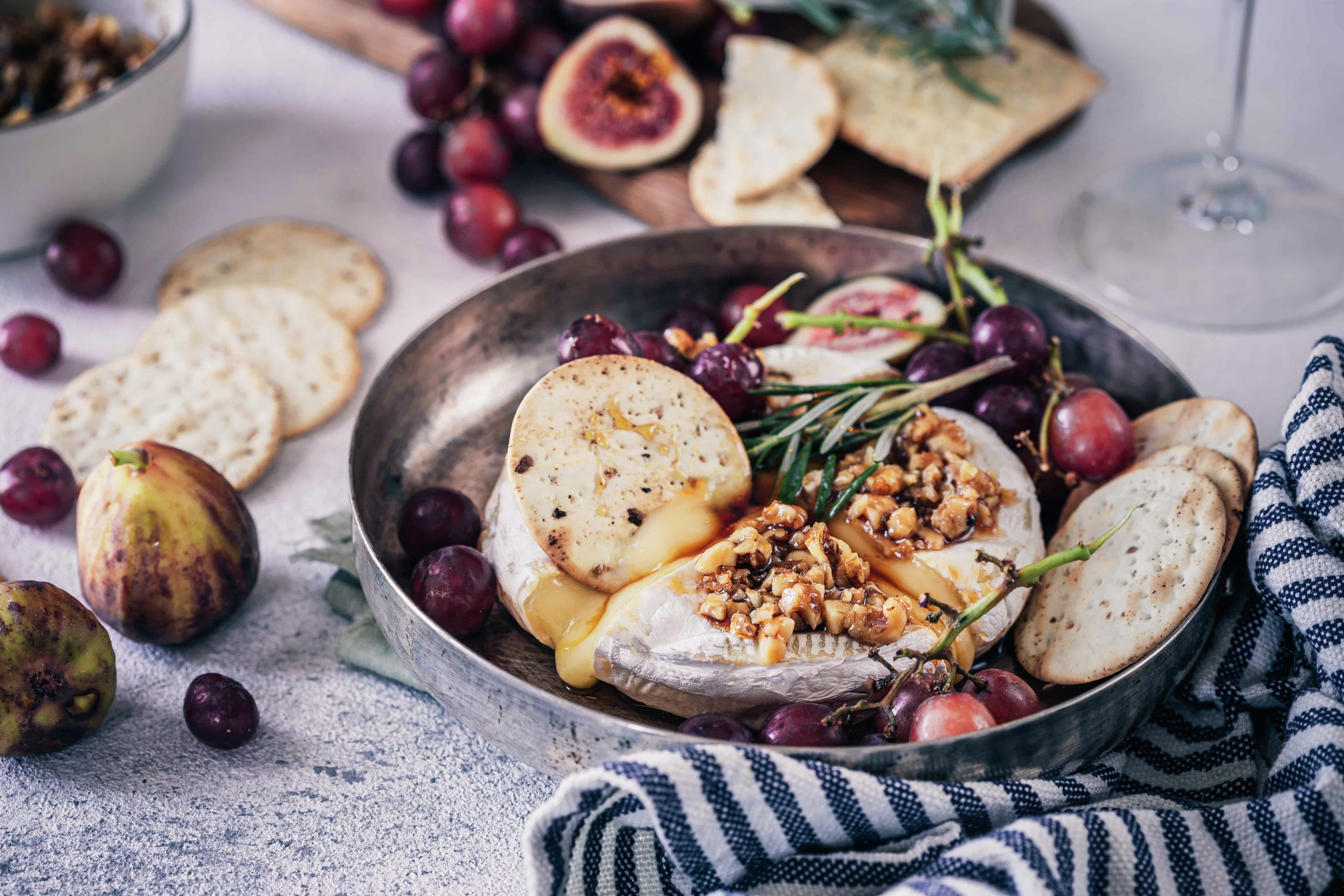 Baked Brie
Takes , serves 8.
Ingredients
1 wheel of brie
1/4 cup honey
1/2 cup chopped walnuts
2 tbsp rosemary
Serve with a variety of Wellington Crackers
Instructions
Preheat oven to 350 degrees. Remove brie wheel from packaging but leave the brie rind on. Place brie into a small cast-iron skillet. If you do not own a cast-iron skillet you can use any baking dish.
Bake brie for 10-15 minutes.
While brie is in the oven, combine the honey and chopped walnuts into a small bowl and mix together. If the honey is too thick you can microwave for 15-30 seconds.
Once brie is baked, remove from oven and cut a small wedge out of the wheel to allow the cheese to start flowing! SO GOOD!
Pour honey and walnut mixture over the brie and serve with Wellington Crackers and fruit. ENJOY!