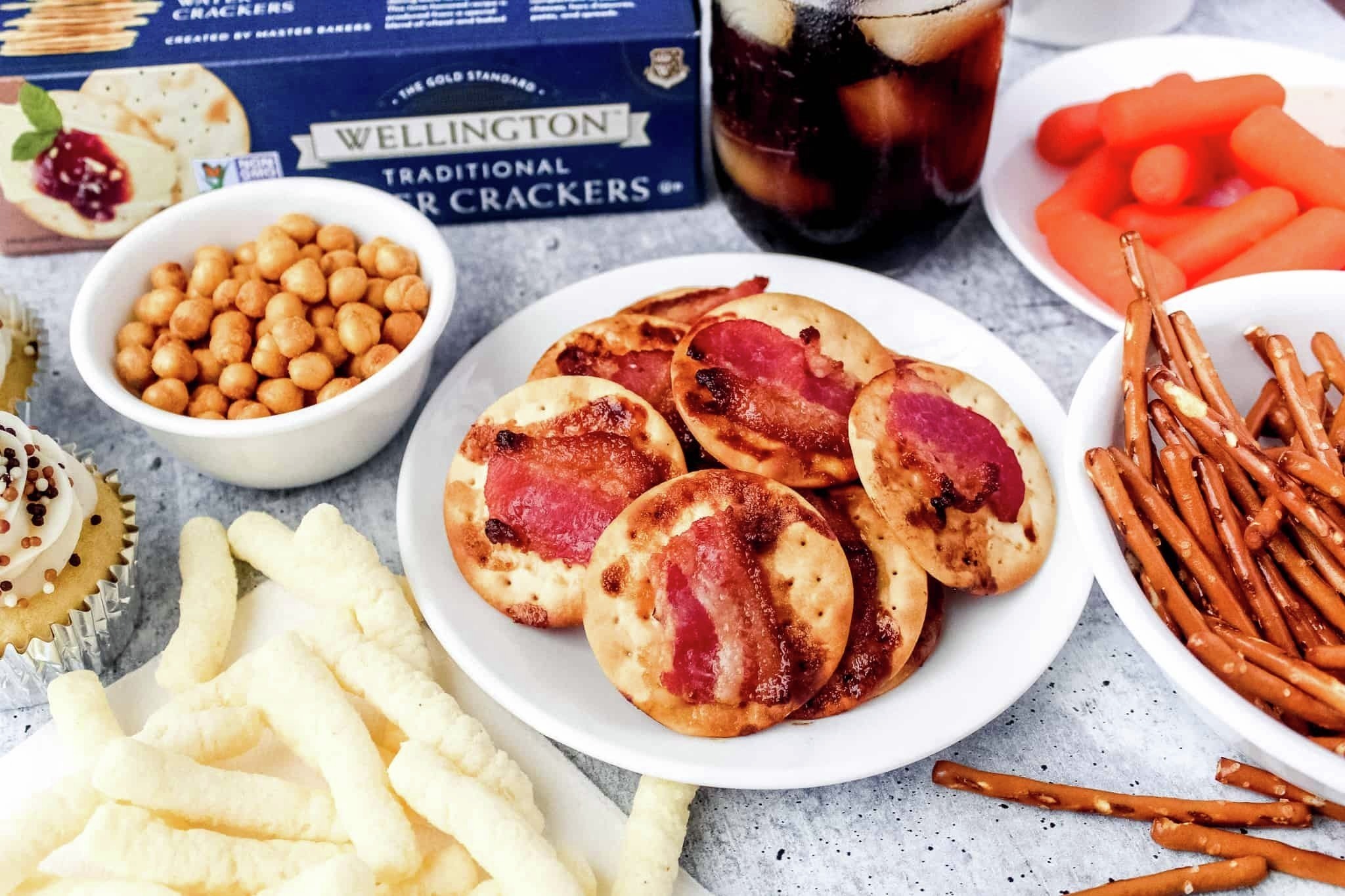 Bacon Crackers
Takes , serves 6.
Ingredients
1 pound bacon, center cut
1 box Wellington crackers
1/4 cup brown sugar
1 tsp garlic powder
1/2 tsp sea salt
1/2 crushed red pepper
Instructions
Preheat oven to 400 degrees.
Remove bacon from package and cut into thirds. Place bacon in a medium-sized mixing bowl.
On a rimmed baking sheet lined with parchment paper, place crackers side by side.
In a small bowl mix remaining 4 ingredients.
Add sugar mixture to the bacon and toss until completely coated.
Put one strip of bacon over each cracker. It is okay if it hangs over the cracker because the bacon will shrink as it starts to cook.
Bake in the oven on the middle rack for 9-12 minutes until bacon is cooked and a caramelized color starts to form on the edges of the bacon and cracker.