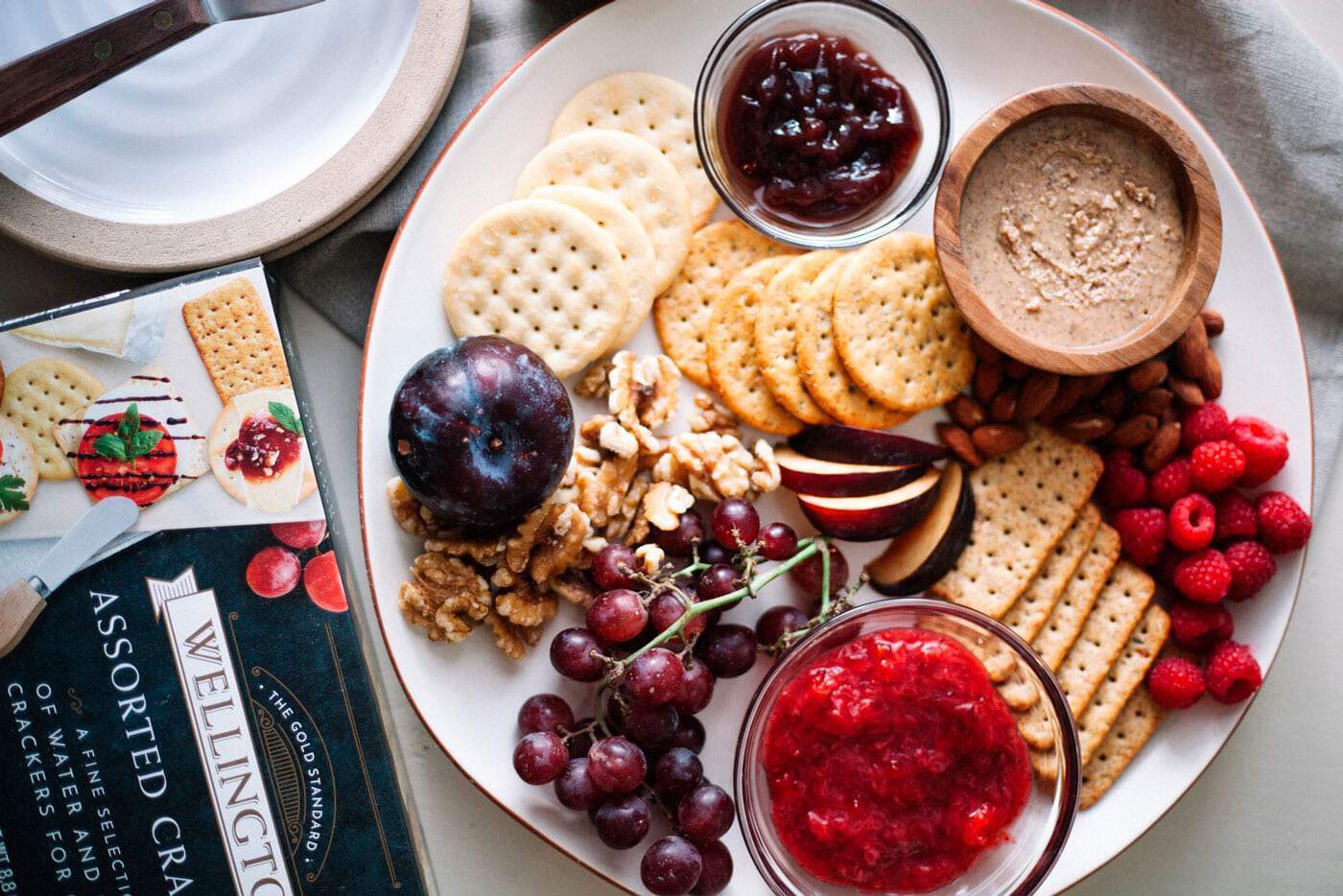 Back to School Recipe: Adventure PB + J Crackers
Takes , serves 2.
Ingredients
1 Box of Wellington Assorted Crackers
2 nut butters of your choice (Almond butter, peanut butter, cashew butter, etc)
2 types of nuts of your choice (Almonds, walnuts, cashews, brazil nuts, pistachios)
2 jellies or jams of your choice (Strawberry jam, grape jelly, raspberry jelly, apricot jam)
2-3 seasonal fruits (Grapes, plums, raspberries, apples)
Instructions
Assemble platter by first adding nut butters in small dipping bowls onto large serving platters.
Once nut butters are placed, add jams and jellies onto the platter in small dipping bowls as well.
Add assorted Wellington Crackers in small sections, then add sliced fruit, berries, and assorted nuts.
Serve your platter for the perfect back to school recipe for make your own adventure PB+J crackers! Enjoy.