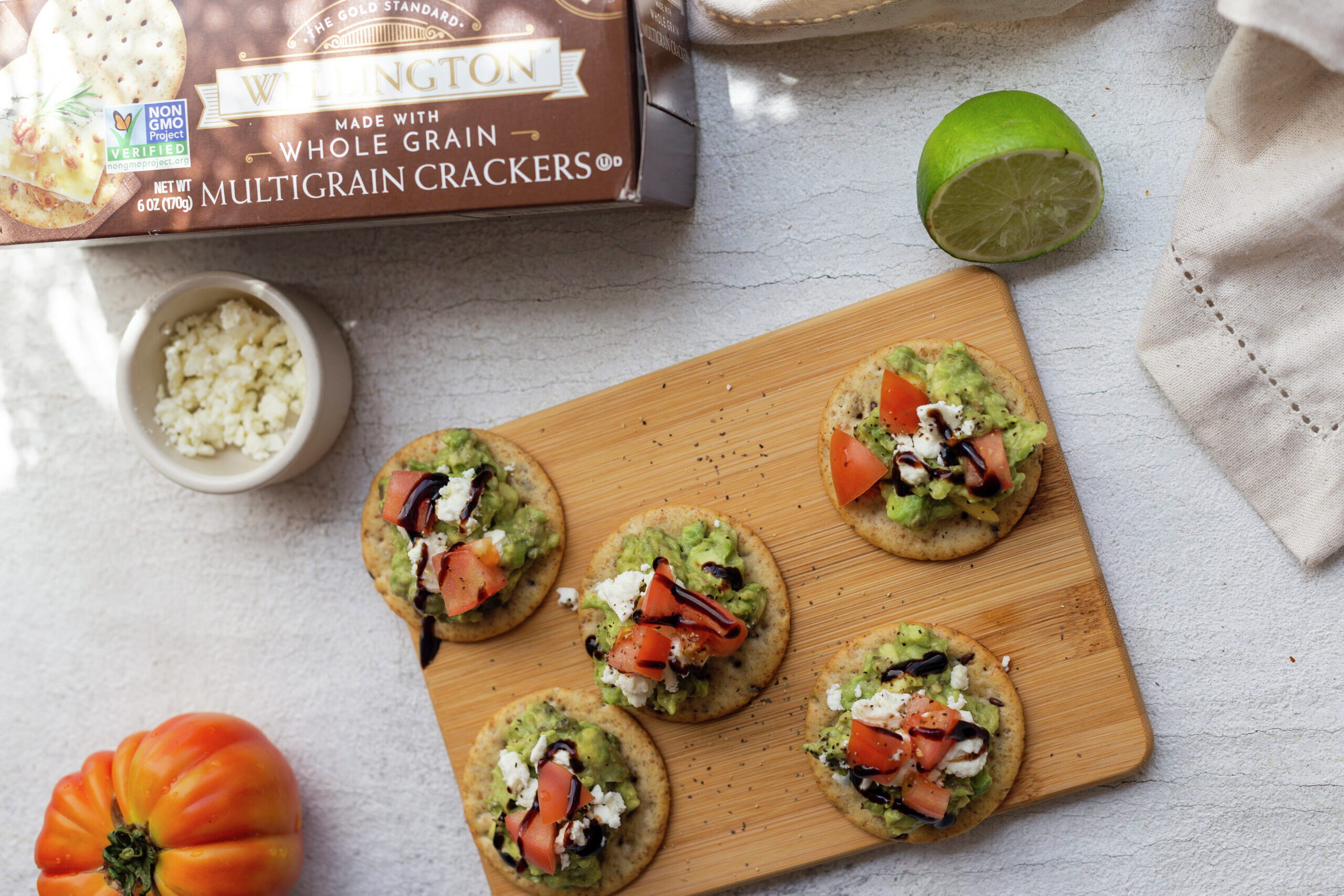 Avocado Brunch Bites
Takes , serves 6.
Ingredients
3 avocados ripe
1/2 lime
1 clove garlic minced
4 tbsp feta in brine crumbled
1 Box Whole Grain Wellington Crackers
6-8 grape tomatoes sliced into halves or quarters
balsamic vinegar glaze
pinch sea salt + ground black pepper
Instructions
Scoop out avocado from skins and put into a bowl. Mince garlic & add to avocado. Add a dash of sea salt & black pepper (to taste). Squeeze juice from half of a lime then use a fork and press avocado + ingredient mix until desired texture achieved! Top Wellington Crackers with mixture.