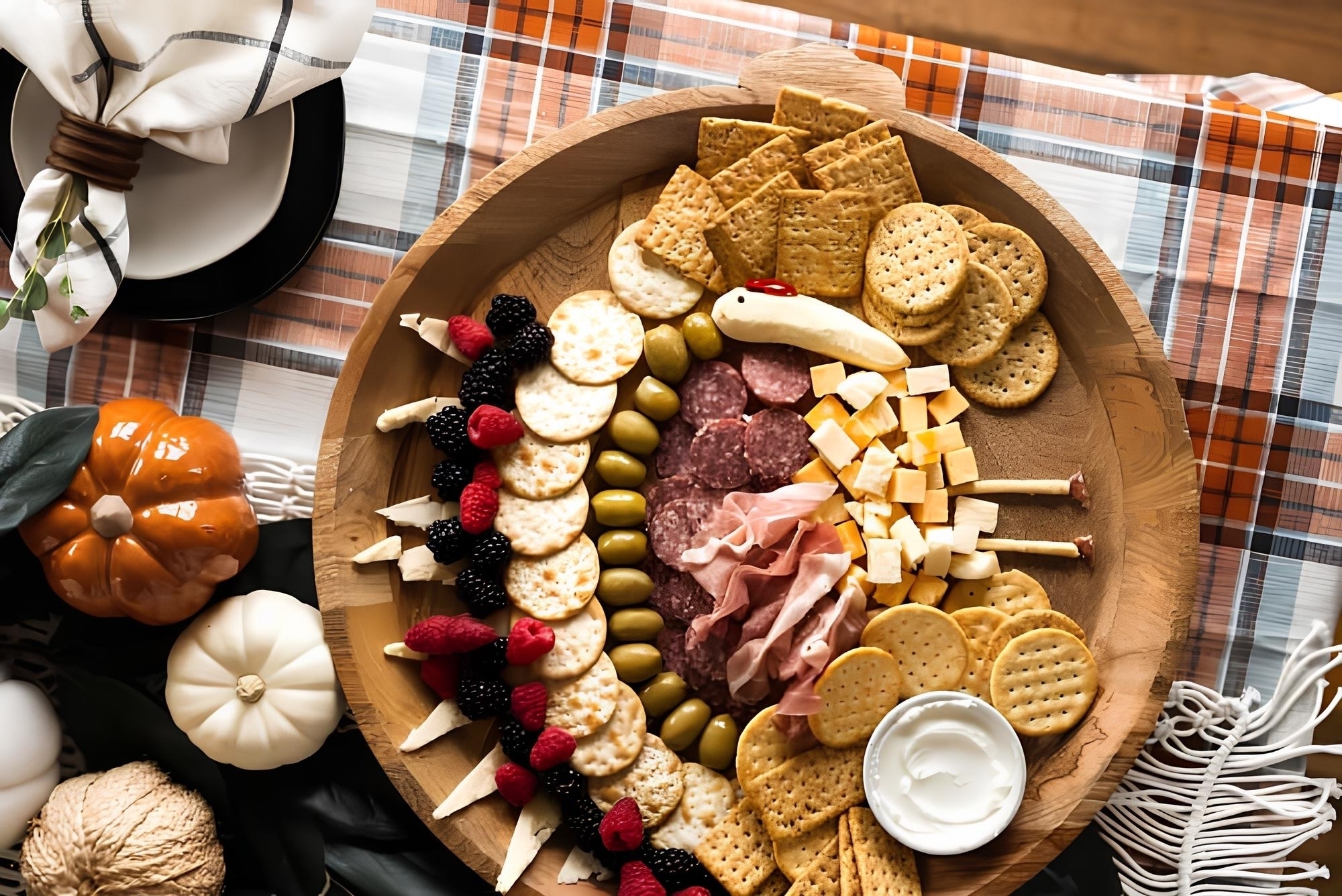 Turkey Charcuterie Board
Takes , serves 5.
Ingredients
1 Box Wellington Assorted Crackers
1 Box Wellington Stoned Wheat Crackers
1 lb Assorted Cheese Cubes (pepperjack, colby jack, cheddar, etc)
1 package Thinly Sliced Prosciutto
1 lb Sliced Salami
1 jar Blue Cheese Stuffed Olives
1 pint Raspberries
1 pink Blackberries
Premade goat cheese dip (or any soft, dip-able cheese)
1/2 lb White Cheddar Cheese Block, sliced into thin triangles
1 peeled Sweet Potato for turkey head (a peeled carrot or a sliced pear would also work
great for this!)
1 peppercorn for turkey eye (a whole clove would also work well)
Sliced Roasted Red Pepper for turkey wattle
Pretzels for turkey legs
Instructions
Start by shaping the turkey head and placing it on the board. Stick in the peppercorn for the eye, and attach the red pepper by breaking a toothpick and using it to secure the pepper to the sweet potato.
Arrange the rest of the ingredients starting for the bottom and working up. Use the prosciutto to mimic feathers.
Arrange the Wellington crackers around the outside of the platter and replenish as needed.
Serve immediately.