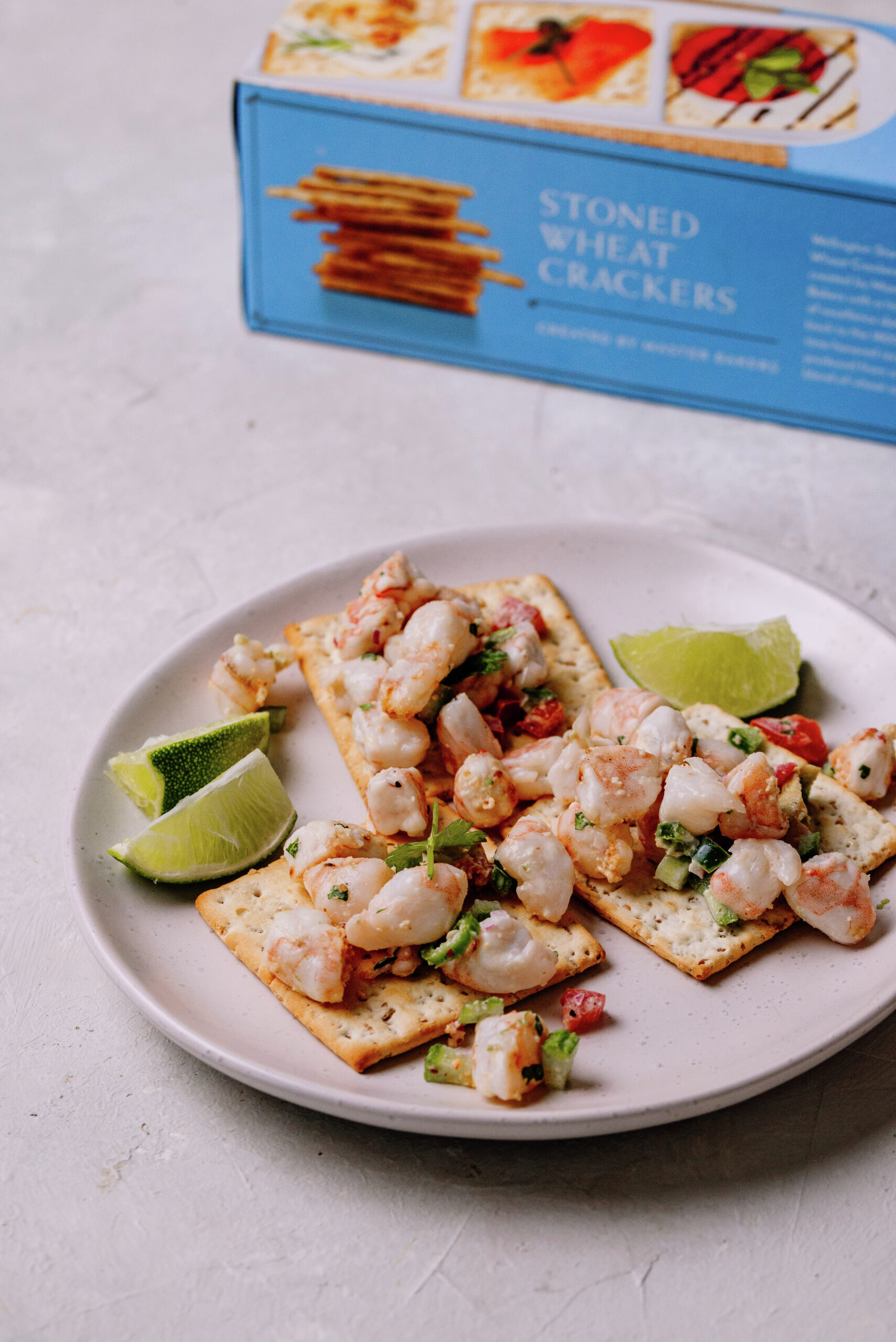 Shrimp Ceviche
Takes , serves 2.
Ingredients
1 lb. raw shrimp, peeled, tails removed, diced
3/4 cup lime juice, fresh (about 6 limes)
1/4 cup red onion, diced
1/2 cup cucumber, diced and peeled
1 jalapeno, seeds removed, diced
2 roma tomatoes, seeds removed, diced
2 tbsp cilantro, chopped
2 tbsp mayo
1 California Avocado, sliced
1 box of Wellington Stoned Wheat Crackers
Salt, to taste
Instructions
Combine the raw shrimp and lime juice in a large bowl, so lime juice covers shrimp completely. Let sit for 15 minutes, or until shrimp is no longer grey. Drain (DO NOT RINSE) shrimp and discard lime juice.
Combine the onion, cucumber, jalapeño, tomato, and cilantro in a large bowl. Add the shrimp and mayo and stir to combine.
Serve on wellington stoned wheat crackers with slices of avocado on top. Season with salt to taste. Enjoy!